Congratulations! to Clinic therapist, Margaret Guzzardo
for being recognized as the 2014 American Speech Hearing Assn "Special Contributions in Multicultural Affairs" Award Recipient.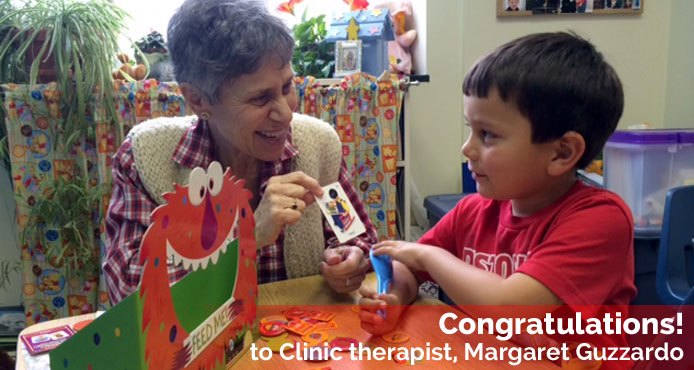 SAVE the DATE!
KIDTALK CELEBRATION 2014
to Benefit The Walker Scottish Rite Clinic
Saturday, November 8, 2014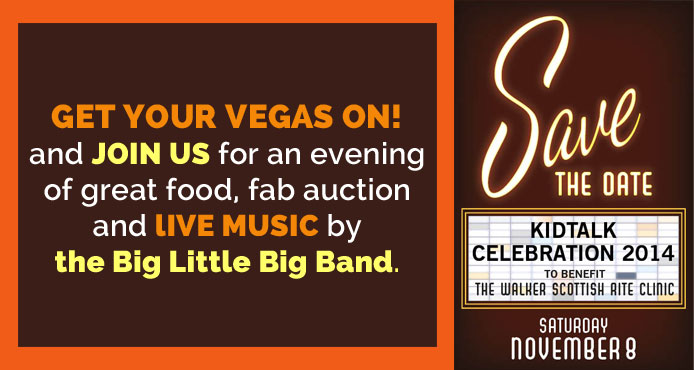 Naila
appears to many like a typical two year old who loves to snuggle, play with dolls and look at books. But before she began coming to the Clinic, Naila did not communicate with her peers and teachers. Naila's mom attended the It Takes Two to Talk Hanen parent training program to learn strategies to use with Naila at home. Naila just completed the KidTalk Prep program and will be receiving individual therapy twice a week at the Clinic. Her mom continues to be a big part of Naila's speech and language progress by practicing "homework" activities with her at home. Naila has made significant improvement in her communication and it has been amazing to watch both Naila and her mom change in their journey with the Clinic.