KidTalk Celebration
Prepare to be Amazed…
More details coming soon!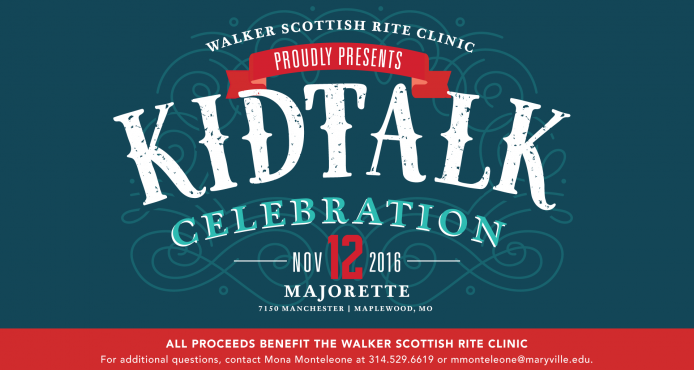 Child's Play
Finding the Words
When Amanda Burley sought speech therapy for her daughter at the Walker Scottish Rite Clinic on Maryville's campus, she came full circle – in more ways than one.
Click here to LEARN MORE ABOUT AMANDA AND MADISON'S STORY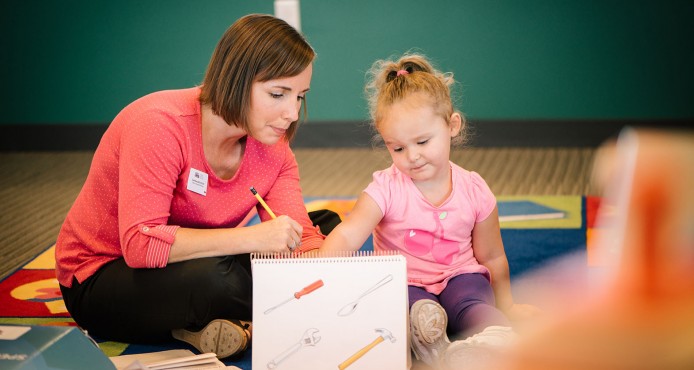 Union Outreach Site Relocates
The Union outreach site has relocated services to the Crider Health Center. The collaboration between the Clinic and the Crider Health Center mirrors the Clinic's partnership with the Arnold and Troy health clinics. Providing services at these locations helps us identify and provide valuable care and much needed services for the most vulnerable at-risk children in these communities. Speech and language services in Union are provided on Monday and Thursday.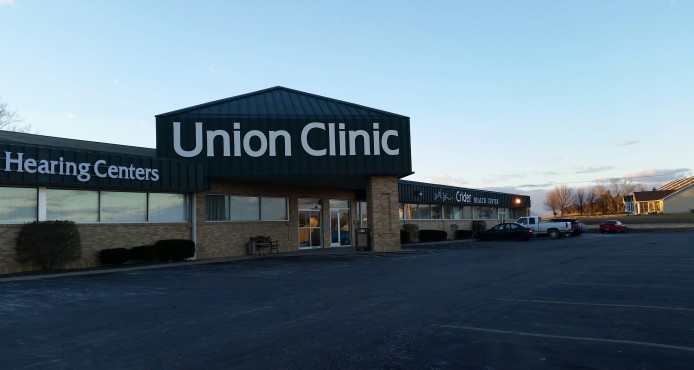 New Bilingual Therapist
Ellie received her undergraduate and graduate degree from Saint Louis University.  After completing her clinical fellowship in Houston, Texas, Ellie returned to St. Louis and continued speech therapy practice in various public, charter, and private schools within St. Louis City. Experienced in bilingual speech pathology, Ellie comes to the Walker Scottish Rite Clinic excited to oversee the KidTalk Spanish program and supervise graduate students. She enjoys working with young children and their families, and implements a family-centered, play-based approach to teaching speech and language skills.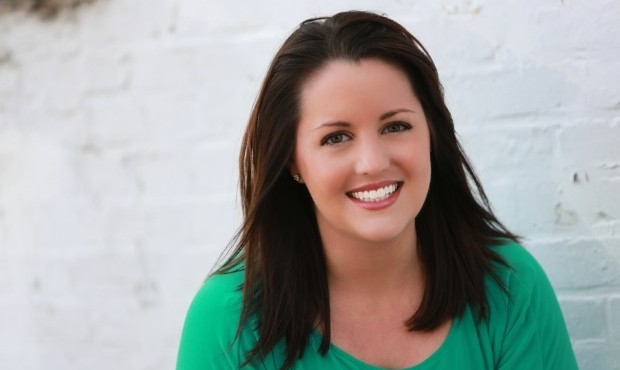 Sr. Margaret Retires
Sr. Margaret joined the Clinic's therapy team in 2003 and created a bilingual speech-language program after witnessing firsthand the gaping need for early intervention services for preschool age Spanish speaking children in St. Louis. Margaret's story is built on compassion, advocacy, and service. Her legacy will be the lives she touched, the many children (and families) she impacted, and the speech-language pathologist graduate students she has mentored in their craft. In Margaret's honor, a scholarship has been dedicated in her name, The Sr. Margaret Guzzardo Scholarship in Speech-Language Pathology.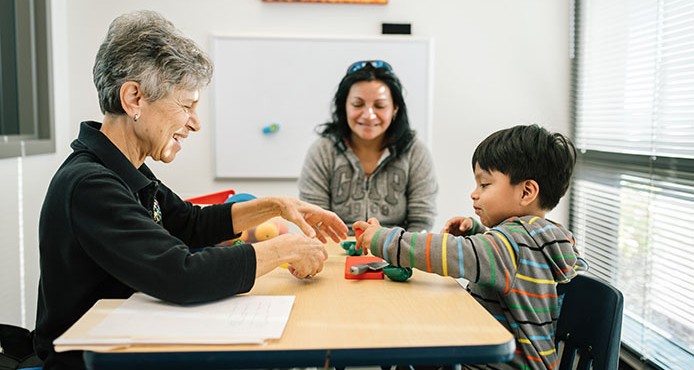 Meet Sammy
When Sammy started at the Clinic in the summer of 2013, she had so much she wanted to share with others, but something was missing… her voice. At three and a half years old Sammy was only using about 50 words. This usually happy little girl began having tantrums out of frustration for not being understood. Through Sammy's hard work and family involvement she went from producing simple words to saying short phrases in just a few short months. Sammy is continuing to increase her sentence length and we are seeing the happy and outgoing little girl all the time. Sammy has worked hard to find her voice!